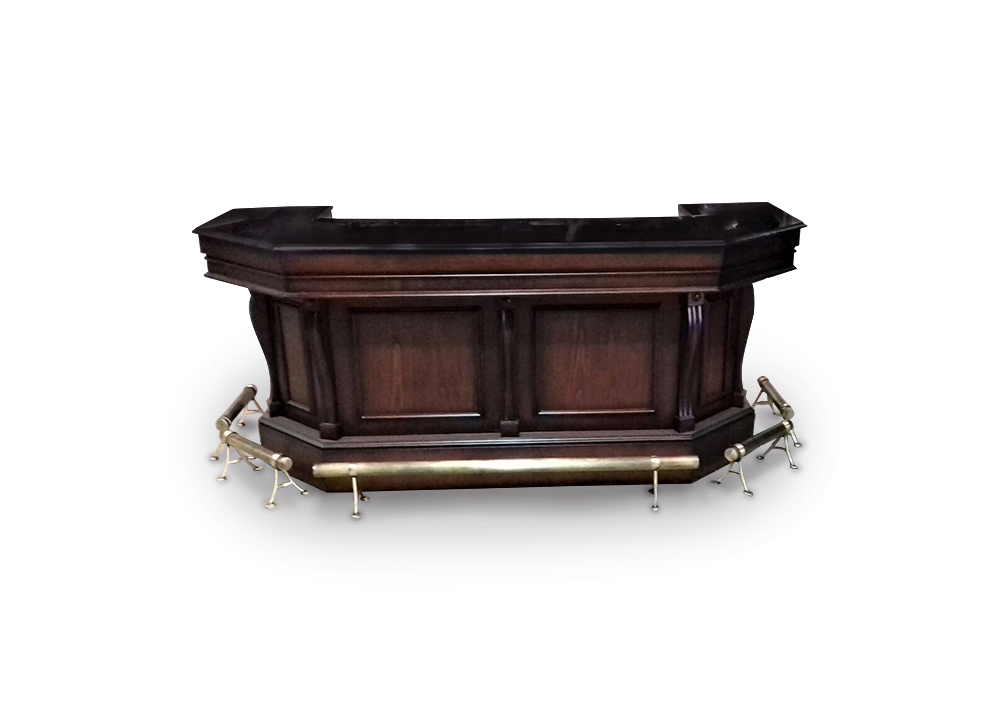 This bar was ordered for the restaurant of a hotel in Morocco. It is made of solid walnut wood and measures 3m by 1.5m.
Its design is classic style, its upper and lower part contains straight lines mouldings, while in the central part of the bar we find 4 panels enclosed by walnut wood, and in turn are separated by 5 pilasters that contain a concave curvature at the top, and convex at the bottom.
The counter-barrel is a hollowed-out space to introduce the material for the restaurant staff. In its upper part, a marble can be seen that covers the entire perimeter of the upper part of the piece. This material is black marquina marble with a honed finish.